Latest News
Can Smart Meters work with Solar Panels?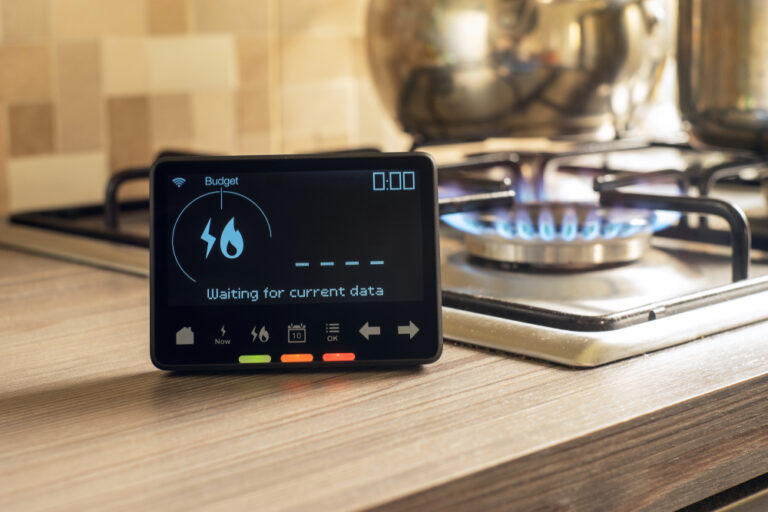 Smart meters can help monitor your energy consumption by showing you real-time data on how you use your electricity. In other words, smart meters are a great tool to make you more aware of your solar energy usage and how you can lower your energy bills in your household.
However, you might be wondering: are smart meters compatible with solar panels? Can they function well together?
In this blog, we've got you covered with the key things to know about smart meters and their level of compatibility with solar panels:
How do Smart Meters work?
If you're wondering how smart meters work, they track your energy usage in real-time and send the readings back to your energy supplier. The signals are being sent to a device named In-Home Display (IHD) that monitors the amount of gas and electricity you're using in real-time.When it comes to smart meters, they are also a energy efficient solution that aims to help save the environment. Smart Energy GB estimates a 24% decrease in emissions from homes and businesses by 2030.
Is it worth getting a Smart Meter?
Just like any smart device, a smart meter saves you time as your electricity usage readings will be sent automatically. In addition, the level of transparency that a smart meter offers can help you stay on track and manage your energy usage more efficiently.
However, there are some drawbacks that you have to consider before getting ready to buy your new smart meter. For instance, even though it's becoming increasingly popular, not all suppliers support small meters. This might make it difficult for you to install it in your household.
Although the smart meter can make you aware of your energy consumption and track your habits, it's still up to you to make the changes to save more money on the long-term. As a result, you should carefully consider whether you can improve your energy usage before you decide on getting a smart meter.
Do Smart Meters work with Solar Panels?
You'll be pleased to know that with the advent of technology, the connectivity between smart meters and solar panels has never been easier. The introduction of the second-generation smart meters (SMETS 2) allowed for a better compatibility with solar panels, hence why you can rest assured they will be fully compatible.
Do Smart Meters need Wi-Fi?
Smart meters can operate without a Wi-Fi connection, however they use a designated wireless network named Wide Area Network. In addition, the In-Home Display doesn't require Wi-Fi either, thus you will be able to check your exact electricity consumption at any time.
About Us
As a local electrical installer in Manchester, we relish the opportunity to work with businesses of all sizes. From design brief right up to handover, we strive to complete industry standard installations as efficiently and cost-effectively as possible.
Get in touch with our team of experts today for more details about smart meters and let's start your next home installation project.