Latest News
Everything You Need to Know About Electric Car Charging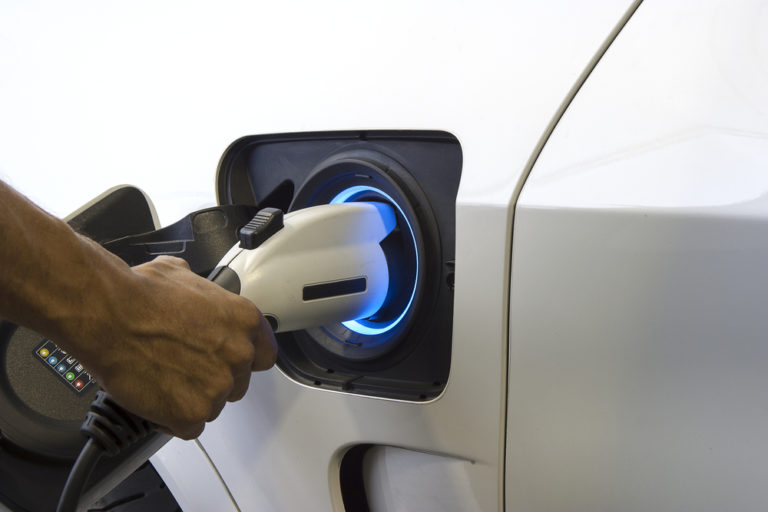 Do you own an electric car? Maybe you're considering one as your next vehicle? Perhaps you're just wondering about the ins and outs of charging an electric car. There are plenty of charging options available to electric vehicle owners and it's important to consider which works best for you. Don't worry, the renewable energy specialists at Griff Services are here to answer all your electric vehicle charging questions.
Why Can't I Plug My Electric Car into a Wall Socket?
Whilst you technically can plug your electric car into a wall socket, we do not recommend this. Firstly, it will make the recharging process much longer than it needs to be, taking up to 12 hours to completely charge your car. More importantly, house wiring was never designed with electric car charging in mind. Charging an electric car in a standard 13-amp socket will expose your house wiring to intense electrical loads and doing so for an extended period of time is likely to deteriorate your wiring and put your home at risk of electrical fires. Aside from being a bit of a safety hazard, charging your car in a standard wall socket will only give your car around 8 miles of range per hour.
How Do I Charge My Electric Car at Home?
You may be wondering how to charge an electric car at home when you can't simply plug it into a wall socket. The answer is simple, you will need to install a home charging point. Home charging points are not dissimilar to the kind you might see at a petrol or services station, but they offer all the convenience of charging your electric vehicle on your own schedule, when it's not in use.
What Are the Benefits of Charging my Electric Car at Home? 
Drivers often prefer electric vehicle home charging points because they are faster, more convenient, and have built-in safety features. Many electric car owners find they no longer have to stop at charging stations whilst they are out and about as their cars remain fully charged for day-to-day use. Installing a home charging point is the quickest way to charge your car, offering a higher kilowatt charge which gives about 15-30 miles of driving range per hour.
It's cheaper to charge your electric car at home too! The cost of home charging varies depending on your tariff but, if the average electricity rate is 10p per kWh, your car could cost as little as 2p per mile, saving you massive amounts on running costs. As an added bonus, you may be entitled to a generous government grant if you decide to install an electric vehicle charging point at your home. The Office for Low Emission Vehicles gives eligible electric/hybrid car owners a grant of £500 towards purchase and installation of home charging points.
If you're looking for the quickest, easiest, cheapest, and safest way to charge your car then installing a home charging point is the best option for you! We work with all major car manufacturers and our electric vehicle charging sockets are compatible with booth Type 1 and Type 2 connectors. Contact us today for a free quote.