Latest News
How to Have a Sustainable Halloween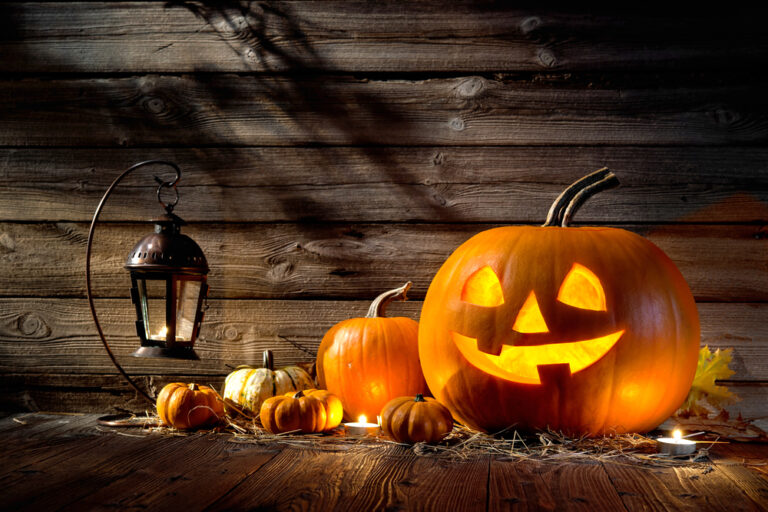 Although typically an American holiday, Halloween is certainly getting bigger year on year here in the UK. In fact, recent research states that consumers in the UK alone spend over £472 million on Halloween products a year. With so many choosing to get involved with the spooky celebrations, it's no wonder Halloween has a pretty big impact on the planet…
What is the environmental impact of Halloween?
As Halloween is a themed celebration, costumes, products and decorations bought for it will only be used once a year, and if they aren't reused then it's highly unlikely that they'll be recycled either.
A large majority of Halloween costumes are made from oil-based, non-biodegradable fibres like polyester, PVC, nylon and acrylic which once worn and used will quickly contribute to the 300,000+ tonnes of discarded clothing already in UK landfills.
Food waste is also high during this time of the year with pumpkin carving and the Halloween themed snacks available in supermarkets that go past their expiry date or are simply thrown away in order to make room for Christmas food.
It doesn't stop there as plenty of single-use plastic is used at Halloween for trick-or-treat sweets and many decorations are made of foil or plastic.
How can Halloween be more sustainable?
Crafty Costumes
There really is no point in spending a lot of money on a Halloween costume considering it is only worn for one day of the year. That's why we recommend you go thrifting and hunt for some treasure in charity shops. Not only will you be giving money to a good cause, but you will also have much more fun creating your own costume at a much cheaper price. By doing this, you are also extending the life cycle of clothing, saving garments from going to landfill. Once you're done with it, swap it with a family member or friend for next year's Halloween!
Spooky Snacks
Millions of pumpkins are sold each year in the UK, but 99% are used just for carving and not for consuming. When pumpkin carving, don't be quick to get rid of the gooey inside. Pumpkins can be a very versatile vegetable and can be made into all manner of tasty treats. Why not try making a pumpkin soup for those colder evenings, or even a pumpkin pie as a sweet treat? It isn't just the flesh you can use either; toast the seeds for a tasty snack and use the waste as bird feed too.
DIY Decorations
Halloween decorations are a key party to the celebration and can truly transform a space in a spooky spectacular however that doesn't mean they have to be made of single plastic or purchased from a shop. You can make the most of the autumn season and use leaves, twigs, conkers and pinecones or you could make some decorations with items you already have like old bed sheets, string or scrap paper.
If you're looking at how you can live more sustainably all year round and not just at Halloween then be sure to check out the rest of our blogs for handy tips, tricks and simple swaps you can make.