Latest News
How to Make Your Day More Sustainable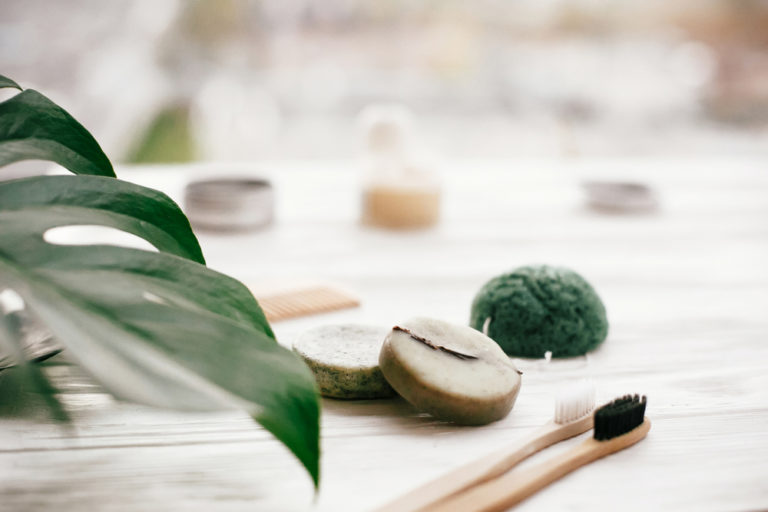 With the average person emitting over 20 tonnes of CO2 each year, we could all do with reducing our carbon footprint wherever we can. That's why we here at Griff Services have put together this short guide to making your day more sustainable. From small changes to the way you drink your morning cup of coffee, to more long-term changes like switching to sustainable energy, you can contribute towards a greener future for everyone.
Bathroom:
Most people's days start in the bathroom and it's here you should make the first step towards a greener morning routine. Save water by taking a shower instead of a bath and try using a shower timer to keep your morning scrub to under 15 mins. Did you know you can swap out bottled shampoo and conditioner for bar versions that work just as well? You can also get toothpaste in the form of chewable tabs that come in a glass jar.
Tea/Coffee:
If you're a coffee or tea drinker try to use a Fair-Trade brand or, if you get yours to-go on your way to work, why not make the switch to a reusable cup? Try to drink loose leaf tea too, as many teabags contain plastic which means they're not fully recyclable.
Commute:
One of the most effective ways to cut your carbon footprint on your morning commute is travelling by electric car. Not only are electric cars cheaper to run and maintain but they also contribute 50% less greenhouse gas than diesel cars in their lifetimes. Electric vehicles produce zero exhaust emissions and, if you charge your electric car at home with electricity generated by solar power, your morning commute could produce absolutely no CO2 whatsoever!
Lunch:
If you bring your own lunch to work think about how you're storing/transporting it. Try swapping plastic Tupperware for a metal lunch box and swapping clingfilm for reusable beeswax paper.
At Work:
Different jobs will require different sustainability solutions, but we generally recommend shutting down all electrical equipment such as PCs and laptops where possible instead of leaving them on overnight in order to save energy. If you work in an office and need to regulate the temperature try encouraging your colleagues to wear more layers or open a window before you reach for the heating/air conditioner.
Cooking Dinner:
Simple changes to the way you prepare your food can help you reduce your carbon footprint. For example, try only boiling as much water as you need for pasta, putting lids on your pots so you can turn the gas down on your stove, and not opening the oven to check on food unless necessary. You can also save water in the kitchen by filling the sink instead of running water unnecessarily when washing up.
Bed Time:
Have you considered switching to LED bulbs for all your home lighting needs? LEDs are a lot better for the environment than traditional lightbulbs as they are far more energy efficient and last a lot longer. Is it still a little chilly in your home at night? Don't touch that central heating! Instead, double up on blankets and make sure you're wearing appropriate pyjamas, you'll soon warm up.
Are you looking for a long-term solution to a more sustainable home? Contact us today for a solar panel assessment and free quote.