Latest News
Thermal Imaging - Is it worth it?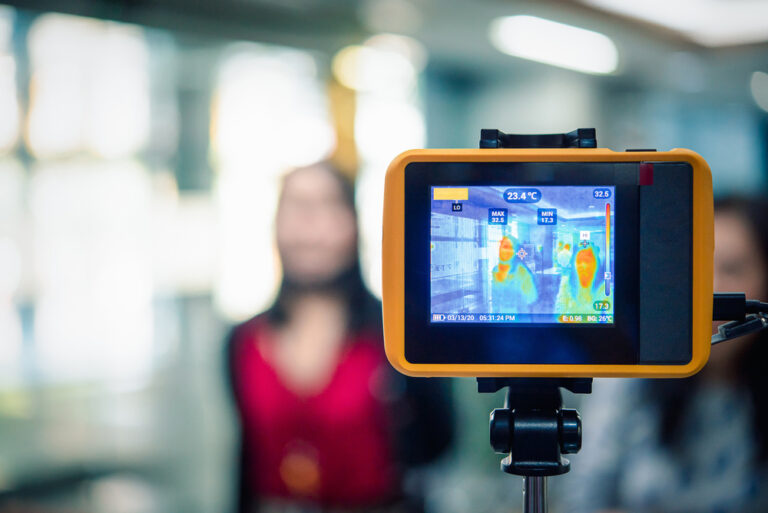 Thermal Imaging is a maintenance strategy used to scan electrical objects for internal deterioration or any abnormalities. Contrary to popular belief, thermal imaging has proven valuable for a wide range of applications and across diverse industries, especially within the security domain. Whether you have a small business or a large organisation, thermal imaging can identify the issues that are not visible with the naked eye, giving you peace of mind.
Here at Griff Services, your safety is of paramount importance to us. We provide thermal imaging inspections and reports that allow us to easily detect any electrical shortages, air or water leaks that can negatively affect your home or office space.
However, you might be wondering: how does the thermal camera technique can actually benefit you?
We've got you covered with the top benefits of thermography and whether it's a worthy investment for your home or workplace:
It has a portable design
The thermal imaging equipment comes with a lightweight design that facilitates the cameras to move with ease and capture images using infrared radiation. Our specialists can travel to your workplace or living space to inspect the building and identify any issues before they come to surface. Convenient and reliable? Checked.
No more false alarms
Surveillance cameras have become the primary tool business organisations use for protection and safety. Thermal cameras provide a high calibre imaging that can reduce the number of false alarms and detect any abnormalities with accuracy. The thermal cameras are also ideal during nighttime hours or when the perimeter is not properly lit up.
It can help you save on your heating bills
As a homeowner, using thermal cameras can, in fact, help you save on your utility bills and make your home more energy efficient. Through thermal imaging, you can spot any temperature variations and detect whether there is any unexpected leakage waiting to happen in your house. Additionally, thermal cameras can show you which areas from your house either lose or use too much energy, allowing you to become more eco-conscious and preserve your home.
Research by insurer Direct Line found the average UK household spends £80 a year on unnecessary heating. Therefore, thermal imaging is a cost-effective option to help you spot any energy inefficiencies and make you more sensible when it comes to how you use your heating and lighting.
It is 100% non-invasive
The infrared radiation used within the thermal equipment can detect any problems in the electrical appliances and it follows a non-invasive approach. In other words, our team can approach any possibly hazardous appliance or building and use the thermographer from a safe distance without producing any damage to the overall system.
In conclusion, thermal imaging is a convenient, fast and affordable solution that can help you prevent unfortunate incidents taking place in your house or office space. You can rest assured you get the best value and save money on your utility bills in the long run.
Want to know more how you can prep your home for the cold season and make your home more energy efficient?
We specialise in accurate thermography inspections that allow us to reach any areas and without disrupting your business. Contact us today for more details and one of our team members will be happy to assist you with your queries.