Latest News
3 Common Solar Panel Mistakes to Avoid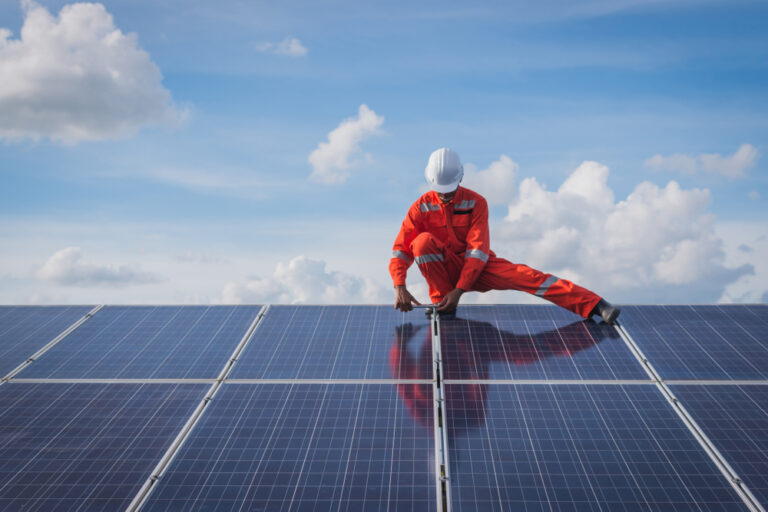 Solar panels are a wise investment at any time, but as we come into spring you stand to gain from particular benefits. As the days get longer and the sun begins shining more often, your solar panels can begin generating more renewable energy. With energy prices skyrocketing consistently, anything that can help save you money on your utility bills has to be worth considering.
However, there are some common mistakes that people make when it comes to solar panels – here's three of the most common, and what you can do to avoid making them:
1. Choosing based on price alone
Needless to say, the price has to come into the decision-making process. Budget is always an essential consideration. However, a mistake many people make is having it be their only consideration. The price of the solar panels alone is not going to be indicative of whether or not they're going to be suitable for you in the long run.
It's also worth bearing in mind that the cheapest solar panels may not have the longevity you require to make them truly affordable long-term, while the most expensive and feature-packed solar panels may actually be more than you really need. The most expensive doesn't always mean the best for you, and the least expensive doesn't always mean the most affordable over time. Be prepared to make your solar panels a long-term investment.
2. Not planning ahead
Another common mistake is misunderstanding the installation process. Many people think that you can just put a solar panel pretty much anywhere you like. While it's true that solar panels are very versatile renewable energy sources, there are certain things that need to be considered before you rush ahead with a purchase.
You'll need to the think about the areas of your property where the panels are going to receive the most consistent exposure to sunlight, for example. You'll also have to make sure that the area you intend for installation is able to support the weight and the cabling infrastructure that comes along with your solar panels. Doing this ahead of time is much easier than waiting until halfway through installation to discover there's a problem.
3. Not choosing reputable installers
Even the most expensive and feature-packed solar panels are going to be ultimately useless unless they're installed by a team that understands the correct installation process. Choosing the right people to handle the installation is almost as important as choosing the correct solar panels themselves.
You're looking for an installer that has experience in dealing with a broad range of installations across a range of properties. This will give you the best knowledge base to work with, ensuring your property gets the right installation setup for your needs. Do your research, read reviews, and trust your instinct.
Contact Griff Services today
For more help and advice on choosing the right solar panels to suit your needs, and for an experienced and professional installation process, make sure you contact our specialists at Griff Services today.