Latest News
Have a Greener Christmas with Griff!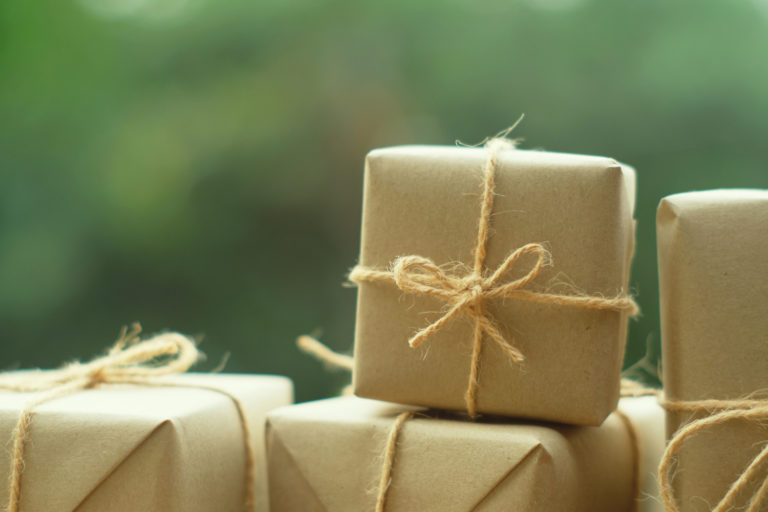 It's the most wonderful time of the year – but whilst our trees may be greener than a 100 dollar note, the fact is that between decorations, deliveries, Christmas films and travel, the holiday season tallies up as quite the energy consumer.
Now we're no scrooges here at Griff, so we've put together a few of our own tips to make sure you still have a jolly old time this Christmas, whilst also being kinder to the planet (and not to mention your wallet).
Wrapping Paper 
The first step on your road to eco-friendly festive bliss is your choice of wrapping paper. We're sure you love nothing more than tearing through some special sparkly Santa paper to get to your gifts, but unfortunately this kind of paper just isn't recyclable. Consider swapping your usual wrapping paper for brown paper this year, which serves the same purpose but is ultimately recyclable. The main part of the present is found inside the paper anyway!
Solar powered/LED powered Christmas lights
We all love Christmas lights, but what we don't love is the astronomical cost of running them throughout the season. One simple change that many people have taken to in recent years is to swap over to LED bulbs, saving some homes a small fortune. Some punters have gone a step further and actually invested in fairy lights of the solar variety! If you'd like to chat to us about what we can offer in terms of solar solutions, feel free to contact us about this today.
Travel 
The roads are generally jam-packed at this time of year with families across the country making their annual trips to spend the holidays with their loved ones, as well as millions heading out to packed shopping centres all over the UK to finalise their stocking fillers. Whilst seeming like the more convenient option on the surface, driving around in the harsh weather can often prove to be more hassle, and not to mention more damaging to the environment when compared to greener alternatives. Families and friends could consider carpooling to their destinations, or even taking public transport such as trains, or buses.
If you happen to live in an area where a long Christmas drive simply can't be avoided, an Electric Vehicle (EV) is something you could take into consideration in future. EVs offer a chance for you to reduce your carbon footprint because of their ability to produce fewer emissions – minimising your contribution to climate change at Christmas!
If you'd like to discuss EVs or your charging options, please get in touch with us today and one of our team will be more than happy to assist with any queries you might have.