Latest News
How to make your Small Business more Sustainable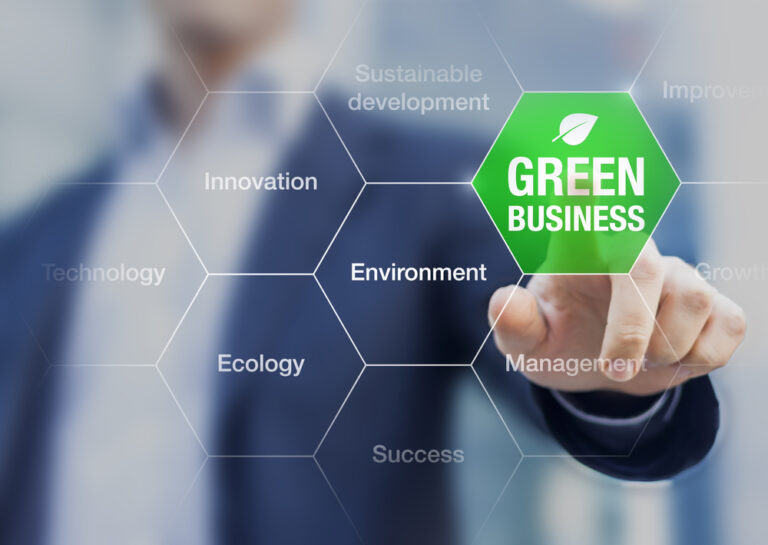 Running a business often means wearing a lot of hats, however, the environmental impact of your actions is perhaps the biggest challenge you have to consider as an entrepreneur in the long term. Each one of us plays a huge part in reducing carbon emissions and fighting against global warming, hence why going green is no longer an option, but a necessity for any forward-thinking enterprise.
As a business owner, it's essential to set achievable goals for your business to ensure you are doing your most to contribute to a greener planet. More often than not, creating both short-term and long-term targets imply small changes you can incorporate in your routine that will lead to a more sustainable lifestyle for you and your employees. Being environmentally-friendly will enhance your business' reputation and will place you in front of responsible and eco-conscious consumers whose values strongly align with yours.
In this blog, we've outlined our top tips on how you can take significant steps towards becoming a more sustainable and greener business to protect the wider environment:
1. Reduce energy and go renewable
As a business, the biggest uses of energy usually come from all the lighting, heating and electrical appliances you and your employees use on a daily basis in the office environment. To reduce that, you can make use of natural lighting from the windows and replace your old lightbulbs with LED units which are more energy-efficient.
Your Energy Performance Certificate (EPC) is also a great indicator of your energy consumption that highlights areas where you can improve. Additionally, you should consider making the transition to renewable energy sources as that will help you save money and it is an excellent way to contribute towards a safer and healthier planet.
Companies like British Land, Sky and BT have already made to switch to renewable energy with great success. 98% of the electricity used to power British Land's offices and shopping centres comes from renewable sources, while Sky became the first media company to go carbon neutral in 2016.
2. Use sustainable packaging
Start your business' eco-journey by introducing sustainable packaging for your products. Packaging is often the first thing consumers see, therefore, it can strongly impact their buying decisions and ultimately, their opinion of your brand.
You should always aim to minimise the amount of plastic packaging you use and consider whether packaging is even necessary in the first place. Products like fruits and vegetables don't always need plastic packaging, while for products like peanuts, it's best to reduce excessive packaging and replace it with reusable and eco-friendly packaging that is both ethical and sustainable.
3. Partner up with local suppliers
Partnering with local suppliers is a brilliant way to help the wider community and show your support through sourcing local goods. In addition, you can make the most out of your local area and provide your customers with authentic and fresh products that they will enjoy.
You will also reduce your environmental impact by shopping locally as you will minimise the amount of deliveries and the CO2 emissions a car usually produces during a drive. For instance, in 2020, the average petrol car in the UK produced 174 g CO2 per km, while diesel cars produced 168 g CO2 per km.
4. Become a B Corporation
Lastly, becoming a Certified B Corporation is a great achievement that proves you meet the highest standards of environmental and social performance and that you take all the necessary steps to make conscious efforts to protect the environment. While a rigorous process, achieving a B Corp Certification represents one of the best ways to make your business more sustainable and build trust with your consumers, community and suppliers.
Looking for further advice and guidance on how to climb your business on the sustainability ladder? Our team of renewable energy experts are happy to find you the best solutions for your office-based environment and kickstart your company's eco-journey.
Get in touch with us for more details or browse through our case studies to see our results.