Latest News
What uses the most electricity in my home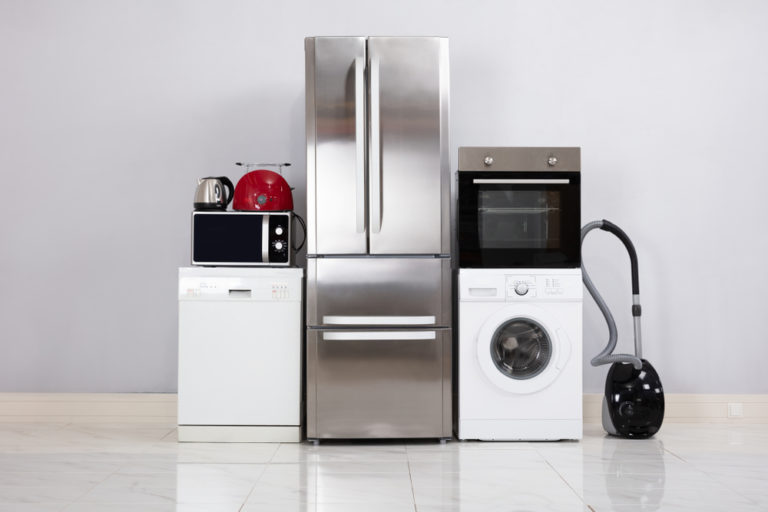 You'll have heard it a million times, never boil a full kettle, don't leave your TV on standby and remember to switch off the lights, but we decided to crunch the numbers and tell you exactly what your home appliances are spending and where you could be saving!
We were surprised to know that using your microwave for 10 minutes a day will only cost you roughly £3 per year and if you opted for using a slow cooker eight hours per day it would cost a minimal £14!
Television
With the rise of Netflix and season binging, we're not surprised to hear the average household has the TV on for 6.5 hours a day. We were surprised though to hear that Plasma TVs were using excessive amounts of energy! If you're on the lookout for a new TV, consider an LED model instead, which will use around a third less energy than an old plasma version.
Leave your TV on standby? According to the Centre for Sustainable Energy, appliances in standby mode account for around 10% of a typical home's electricity bill. That's £50 – £86 a year.
Washing Machine
According to Ovoenergy doing just two loads of washing and drying a week can cost around £100 per year (£30 washing and £70 drying). And that's if you only have two loads!
Tumble dryer
For many families a dryer is a necessity with our unpredictable UK weather, however for some of us it's just a luxury, which could be costing you an additional £100 a year on top of your electricity bill.
Electric hob/oven
Did you know that electric hobs cost almost double to run than gas?
Ovoenergy shared recent statistics revealing the way you cook your dinner has a huge impact on electricity bills. Cooking on an electric cooker (3.3kWh), for thirty minutes a day will cost a whopping £90 per year. An electric oven (3kWh) for thirty minutes a day £82. (Ovoenergy)
Kettle
The Energy Savings Trust reported that the average household boils their kettle 1,500 times a year. But did you know boiling a kettle for 10 minutes a day could be adding roughly £27 to your bill, whereas if you half fill the kettle, or just what you need you could halve this to £13.50.
Phone
We couldn't believe it when we heard that to keep your smartphone's battery charged up every day of the week, it will cost you a total of £1.09 for the full year.
According to the Charger Tariff Calculator from GoCompare, it costs the average smartphone user only 0.3p to charge their device, resulting in less than half a pence per charge.
Car Home Charging
Home charging is the standout option when it comes to EV charging for two key reasons: Convenience and price. We've discussed previously the hassle that may be associated with having to source a cheaper charging alternative – what could be more convenient than in your own home?
The standard rate you can expect to pay when charging at a rapid charger (24p/kWh), in comparison to the average domestic rate of electricity in the UK is 14p/kWh meaning you'll be making a whopping 10p saving. This means that you'd be paying around £8.40 for a full charge at home.
Can you imagine being able to pay £8.40 for a full tank of petrol? With EV home charging this is the reality!
Once past the initial outlay of a home charging system, the benefits are as clear as can be. Get in touch with our expert team today if you'd like to learn more, we'll be happy to answer any questions you may have.