Latest News
Why is renewable energy important for our future?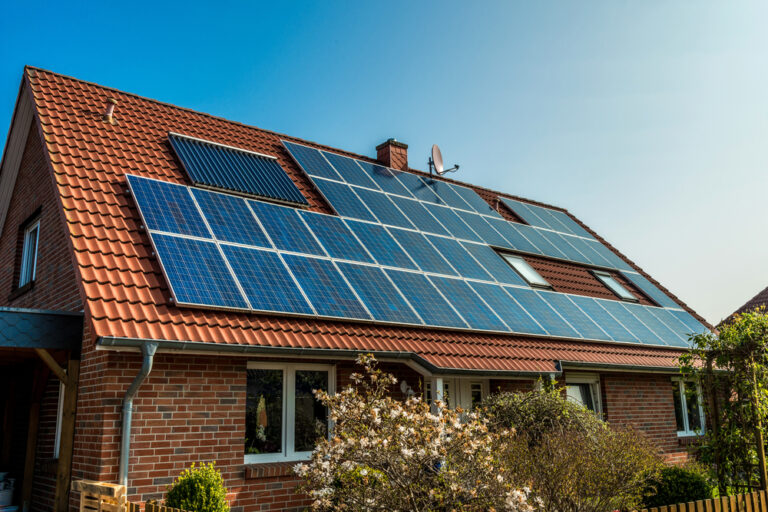 Renewable energy is in higher demand than ever. As the cost-of-living skyrockets, people are looking for more sustainable, eco-friendly and less costly ways to power their homes. But what is renewable energy?
Often referred to as clean energy, comes from natural sources that don't deplete when used. The most renowned examples are sunlight and wind.
Now that we have more innovative and cost-effective ways to capture and retain wind and solar energy, renewables are becoming a more sought-after power source.
Non-renewable energy includes oil, gas, and coal. These are more commonly referred to as fossil fuels.
What impact will using more renewable energy have on our future?
UK homes generate approximately 6 tons of CO2 per year, most of which comes from the way we heat our houses. There are of course a list of ways to be more energy-efficient without switching to a renewable energy source such as better insulation, double glazing and using a smart monitor to help you measure and reduce the amount of energy consumption within your home.
If we begin to make the switch to using a form of renewable energy sooner rather than later, our future will look significantly brighter. Introducing renewable energy to help power your home will not only benefit you financially in the long run but ultimately reduce your carbon footprint.
What renewable energy solutions do we offer?
Griff services Ltd provides the latest sources in renewable energy technology for domestic and commercial use, enabling you to save both money and the planet. Using renewable energy reduces our dependence on fossil fuels, helping you to avoid the rising cost of energy bills. Take a read of our most popular energy and planet-saving solutions.
Solar Panels
We install solar panels for both private clients and blue-chip firms, providing the most environmental and financially viable energy solutions. Our meticulous attention to detail guarantees the installation of your solar panels is seamless. Also ensuring installation won't compromise the aesthetic of the property.
We also offer the reassurance that should you identify any faults or repairs needed on your panels, our expert team has the skills needed to diagnose and repair any problems encountered. Regardless of who installed them.
Battery storage comes hand in hand with solar panels. If you're going to make an investment in solar panels then this is the perfect addition to your energy-saving solution.
Battery storage will make the most of your solar panels and minimise energy wastage. For the average household, it is likely that your solar panels will generate far more energy than you can use.
A great solution to energy saving is to install battery storage. Especially for the colder months when there's minimal solar panel input due to reduced daylight. Battery storage can help you become more or even completely grid-independent.
Investing in battery storage after the installation of your solar panels will reduce the amount of energy you need to buy from your energy supplier. This will enable you to discharge your stored energy when the demand for it is higher.
Please contact our expert team for any further information regarding renewable energy solutions. We will be happy to steer you in the right direction to making your home more sustainable and environmentally friendly.