Latest News
5 New Year's Resolutions to Help the Environment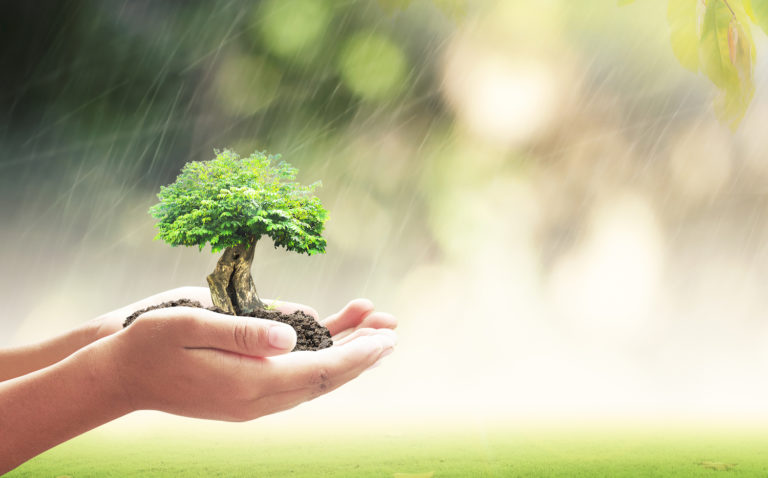 As another year – or even decade – draws to a close, many of us will begin to reflect on the year we've had and also start to make plans for the next one. What will we do differently? What changes do we want to make for next year?
What with the ongoing issue of climate change and the obvious effects it has (or will have) on each of us, many people will be making it their New year's resolution to help the environment in some way in 2020.
So, what are the options? Take a look at this blog to read about some of the different ways in which each of us can be kinder to our planet in the coming year.
Switching to solar power
If you weren't already aware, solar power is a far greener alternative to other traditional sources of energy. When compared to its counterparts the differences are clear, with solar energy systems not producing any greenhouse gases, nor water or air pollution. In addition to the obvious environmental benefits, the long-term cost saving of storing your own solar power as opposed to paying an energy supplier is another perk for anybody wanting to take the plunge.
Pass on plastic 
Plastic causes huge amounts of harm to the environment, for multiple reasons. Most plastics are made from chemicals which contribute to the effect of global warming, but as well as this plastic also causes a major threat to wildlife because of the time it takes to decompose.
Big strides have been made in recent years to combat the widespread deployment of single-use plastics, with one great example being the introduction of the 5p carrier bag charge. Many food retailers have also begun to package their products in cardboard rather than plastic, whilst some major brands have started to test biodegradable packaging too. Try to swap out some of your plastic packaging for more eco-friendly alternatives this year and you'll have already began to reduce your carbon footprint.
Veganuary
Often attributed as being the most important lifestyle change the world needs to make in order to save our planet, more and more people are beginning to embrace the vegan lifestyle. Experts have estimated that in western countries, people will need to consume up to 90% less beef in order to keep global temperature increases down to a minimum – this, in addition to the ethical aspect of meat eating, has seen a surge in the popularity of Veganuary. Meat eaters are often enlightened at the variety of plant-based dished available to them, with the month offering the ideal breakaway from the gluttony of the festive season.
Can't do a whole month? Meat-free Monday has become another popular hobby of choice for many, with the figures on how just one meat-free meal per week can help our planet coming as a major shock to most.
Drive electric
As we've talked about in previous blogs, electric vehicles offer up a greener solution to traditional cars. They produce no carbon dioxide emissions which aids air quality massively, as well as less air pollutants and greenhouse gases than petrol or diesel cars throughout their lifetime. The EV market is surging as we end the decade, with more options poised to be available to the consumer in the coming years.
Are you making the environment your resolution this year? If you'd like to talk to us about how we can help you with your Solar or EV charging solutions, please get in touch today and speak to one of our team.