Latest News
5 Ways to Slash your Energy Bills this Festive Season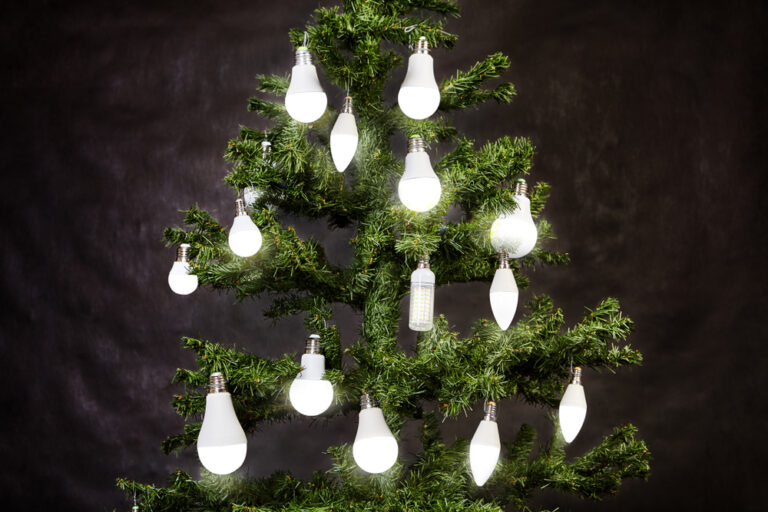 Christmas is just around the corner and while it's a joyous season, it still brings up the inevitable worry: how can I reduce my energy and heating bills around the festive holiday? Besides the snowy weather which will make you turn up the heating more often, add the extra cooking for family and friends and the Christmas decorations into the equation and you will get a long list that will increase your energy consumption and ultimately, your monthly bills.
While a typical household spends just over £2,500 in a month, in the run up to Christmas, our spending habits change and we spend on average almost £740 more in December.
However, we're here to tell you that you can, in fact, save money and energy this season if you incorporate these small changes into your habits:
1. Use LED Christmas lights
LED lights consume less electricity and are a more sustainable choice when it comes to your house lighting. The best news? You can opt for LED Christmas lights because they have a longer lifespan that traditional lightbulbs and will help you save on your energy bills on the long-term.
Still not convinced why you should make the switch to LED lighting? Check out our previous blog where we discussed the top reasons why you should incorporate LED lights in your home.
2. Turn off your oven earlier
Cooking a Christmas dinner will take you, on average, from three to five hours. Needless to say, cooking uses a lot of energy that will increase your bills by the end of the month.
To prevent that, you can try to cook different dishes into the oven in one go to save more energy. Alternatively, you can try to turn off the oven five minutes before you finish cooking as the oven will be heated enough to continue cooking the dish without affecting its quality.
3. Turn off the standby mode
Even when they are in standby mode, most of your home appliances, including the TVs or game consoles, can still consume a considerable amount of energy overnight. Therefore, make sure you turn off your appliances before you go to bed and don't leave in standby mode.
In addition, you can keep your energy consumption to a minimum and opt for board or card games instead of playing on your game console or watching TV.
4. Block up your chimney
Your chimney is the main place where a lot of heat can escape from your house, even without realising it. 
To prevent that, you can block up your unused chimney with a chimney balloon, thus saving you energy and making sure you make the most out of your heating.
5. Turn the heating down when you're away
Finally, make sure you remember to turn your heating down when you're leaving your house or your workplace to avoid high energy bills.
If you're going on holiday over the festive period, you can use the settings to adjust your boiler or HVAC system to drop down the temperature, thus giving you peace of mind that you won't exceed your heating bills.
Taking these simple steps can help you save both energy and money in the run up to Christmas. Do you need any further advice and guidance on how to cut down your costs this Christmas? Get in touch with us today and we'd be happy to help you every step of the way.