Latest News
Why Should You Consider Solar Panels for Your Home?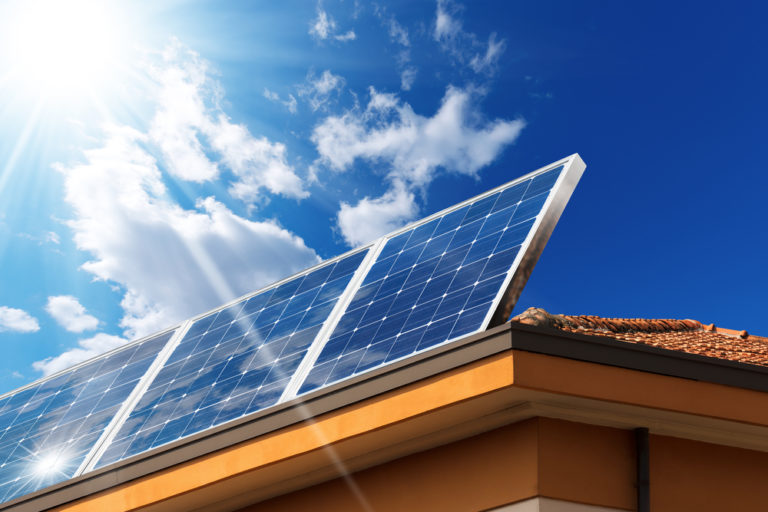 Have you ever wondered about the benefits of installing solar panels at home? Maybe you're interested in renewable energy but find yourself asking "why solar panels?" in particular. From helping you become grid independent all the way to actually making you money, there are plenty of reasons to consider installing solar panels at home.
Get Paid for the Energy You Generate
You heard us right, you can actually get paid for any solar energy you generate at home thanks to the government's Feed-In Tariff scheme. However, it's important to note that this scheme ends on the 31st of March. There's still plenty of time to install home solar panels and sign-up to the scheme, and those who sign up before the 31st of March will still receive government payments for the next 20 years. If you are interested in earning money through Feed-In Tariff payments, we recommend getting a quote from us as soon as possible. Griff Services offers some of the shortest solar panel installation turn-around times in the country and can have your solar panels up and running within just two weeks of your initial enquiry. 
Save Money on Your Energy Bill
By generating your own energy, you will need to buy less from your energy supplier. In fact, installing home solar panels can help you become partially or completely independent from the national grid. Solar panels still produce energy even in winter and on overcast days, so you can make use of energy generated in the day all year 'round. This means you're only ever paying energy from your supplier at night when it is much cheaper and you're likely to use a lot less. Want to stop relying on your energy supplier altogether? You can install a solar battery and store energy generated in the day to use whenever you want, saving you even more money in the long-run.
Cut Your Carbon Footprint
Carbon Dioxide (CO2) is a harmful greenhouse gas that is created by burning fossil fuels and more than 64% of the electricity currently used in the UK is generated by burning fossil fuels. Greenhouse gases trap heat within the earth's atmosphere and directly contribute to global warming. Solar energy, on the other hand, is green meaning that it doesn't release any harmful pollutants. On average, a home solar panel system could cut your carbon dioxide emissions by over a tonne and a half each year.
Thinking about getting solar panels for your home? We offer a fully bespoke solar panel installation service allowing us to work around details such as roof size and direction. Contact us for an assessment and free quote today.