Latest News
Electrical safety checklist for landlords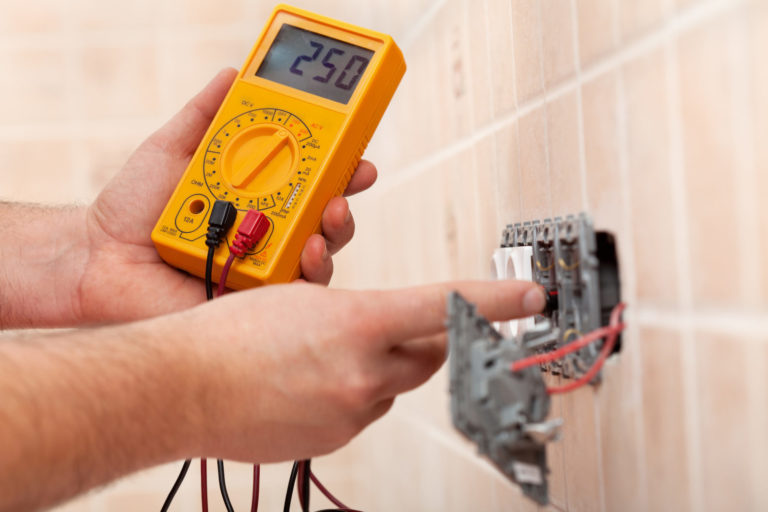 Being a landlord can be a stressful job at the best of times. Maintenance problems, unpaid rent and just nightmare tenants in general are all problems that must be dealt with on a regular basis, and sometimes it can be difficult to decide on what to prioritise.
One area which it is always vital for a landlord to keep on top of is electrical safety. In the extreme, cutting corners on electrical safety can literally mean the difference between life and death for the people on the property and as such, it is vital that inspections are carried out periodically. To assist with this process, we've compiled our own checklist of considerations landlords should be checking for in order to protect both landlord and tenant alike – some of them are obvious, some not so much. Take a look:
Check all sockets to make sure they aren't being overloaded with plugs. An overloaded socket can be highly dangerous, and with phone chargers and laptops now being so prevalent it's a problem that is only becoming more severe.
Make sure all alarms (both smoke and carbon monoxide) have been fitted correctly and are in full working order.
Ensure that cables aren't passing through openings in either the windows or the doors, as this is a health and safety hazard for anyone walking around the property.
Make sure that the property inspected (at least once every five years). If a property has been left to its own devices for any longer than this period there's a much higher chance of problems surfacing.
Any changes suggested by your electrician MUST be carried out in order to protect your tenants from any danger. As a landlord, this is your responsibility as you have a duty of care to your tenants.
Make sure the property contains a fully operative RCD (Residual Current Device).
Keep any reports, product guarantees and instructions if need be so that you have adequate evidence to prove that the property is safe in the event of a future dispute.
So there you have it. Landlords, make sure to abide by this magnificent seven in future when it comes to electrical inspections, keeping both you and your tenants out of any unwanted danger – both physically and financially.
If you'd like more information, or to recruit the services of one of out in-house electrical engineers, please feel free to get in touch today.