Latest News
How Often Should House Electrics Be Tested?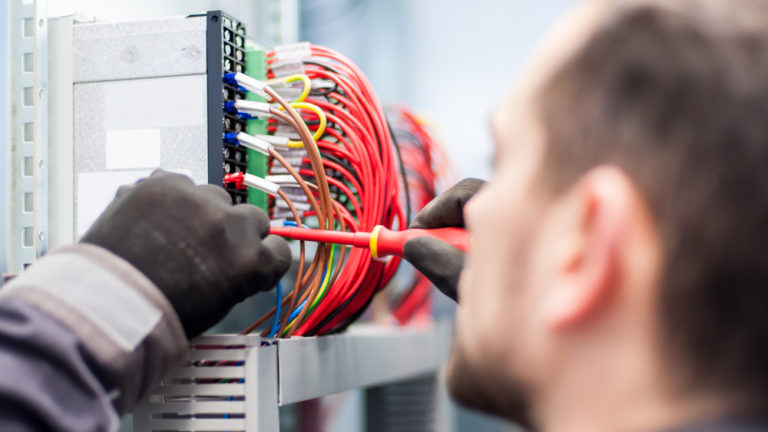 All electrical systems naturally deteriorate over time and with use. Electrical inspections are therefore recommended at regular intervals to ensure that all systems remain efficient and safe for use. It is often not known, however, how often these electrical inspections should take place. Griff Services is proud to present our handy guide for periodic electrical inspections.
For Homeowners:
For non-rented houses which are occupied, it is recommended that a periodic inspection is conducted every 10 years. These tests determine the safety and condition of wiring within the house and can indicate whether any work needs to be carried out. This often means that older buildings require more frequent inspections than newer builds, as the home wiring may be in need of more immediate attention.
In addition to every 10 years, electrical inspections should be carried out before buying or selling a property to ensure clarity of information and that your home electrics are up to standard.
Moreover, if your property showcases any of the warning signs of electrical failure, including:
–       Regular Circuit Breaker Trips
–       Burning Smells
–       Slight Electric Shocks from Sockets
–       Irregularities with Outlets, Sockets, or Switches – including buzzing or discolouration
–       Sparking
–       Flickering lights
Then it is important that you have your electrics and wiring tested as soon as possible to ensure that it is safe for use.
For Landlords:
If you are a landlord, then it is your responsibility to ensure the electrical testing for your rental properties is conducted every 5 years. It is also essential to complete testing when a property is being prepared for letting. Electrical testing is necessary as it provides landlords with a NICEIC Certificate which is proof of your due diligence in the case of any electrical failures.
You may be sitting there thinking "What does Electrical Testing involve?" or wondering how to do electrical testing. Thankfully, we at Griff Services provide an excellent electrical inspection and testing service using our team of highly qualified engineers in order to give you peace of mind in your home. Our team will walk you through the inspection process so that you can be sure what we're checking for.
Please get in contact with us here if you would like to arrange a consultation for your electrics.