Latest News
Signs Your Home May Have Electrical Problems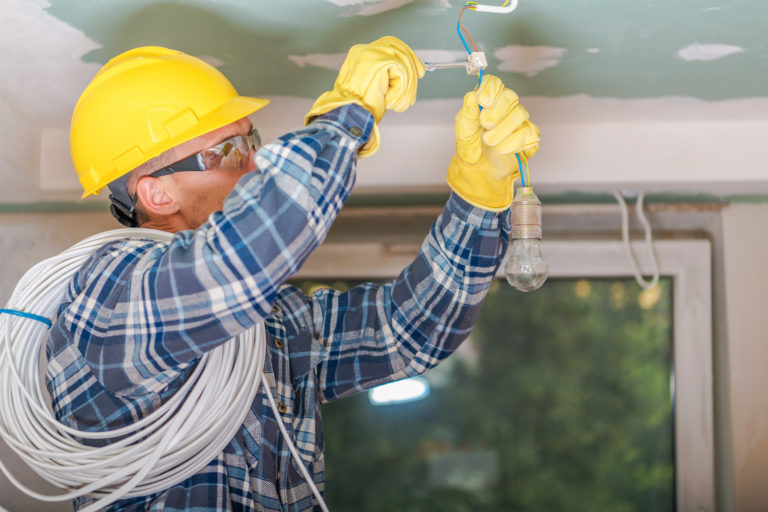 Electrical issues are one of the key areas you must always keep on top of in the home. As one of the major causes of UK house fires, it is imperative that you keep a watchful eye out for any signs you may encounter. Here at Griff Services, our team of electrical technicians have put together this list of signs for you to look out for in order to make sure you don't run into any unwanted troubles further down the line.
Buzzing
When electricity is working correctly and flowing smoothly, it is a silent presence. A general 'nothingness' is what you should desire for your home, but frayed wires and loose outlets can cause a jump in the current, leading to a buzz. If you hear a sound that you're sure is coming from an outlet, make sure to stop using it immediately and call an electrician to test your home wiring.
Smell of burning 
Most signs of electrical fires are often odourless and impossible to detect, so you can count yourself relatively lucky if you manage to pick up on this sign. It is quite common that a new electrical appliance will emit a faint burning smell in its first few times being used, but if the smell is actually an overpowering one which is emitting a reasonable odour then make sure to turn the appliance off and unplug all other connected appliances too before contacting a qualified electrician.
Damaged or exposed cables and wires
The dangers of deteriorated wires are clear, and yet so many people still ignore them. Making sure that your home wiring is up to scratch by carrying out a regular electrical inspection can prevent fire hazards, and even possible electrocution.
Sparking 
Obviously, this is never a great sign in the home – but how you can manage it largely depends on where the problem is coming from. If the appliance itself is sparking then this could simply mean that's where the fault lies and you should take appliance in question to a repair specialist, whereas if a fuse box or a circuit breaker is sparking then you'll need to get in touch with a qualified specialist as a matter of urgency.
Flickering lights 
Light fixtures typically only require a small amount of power, so when you notice flickering it usually means that the fixture itself won't be the thing at fault. More than likely, this means that a separate major appliance has been wired to the same circuit. A good electrician should be able to resolve this issue for you.
Summary
Home electrics, or indeed faulty electrics certainly aren't areas in which a 'DIY' approach should ever be taken. Here at Griff, we are proud to be able to offer our in-house team of specialist Electrical Engineers to help you with finding the smartest solution for your home.