Latest News
Sustainability Tips for a Greener 2022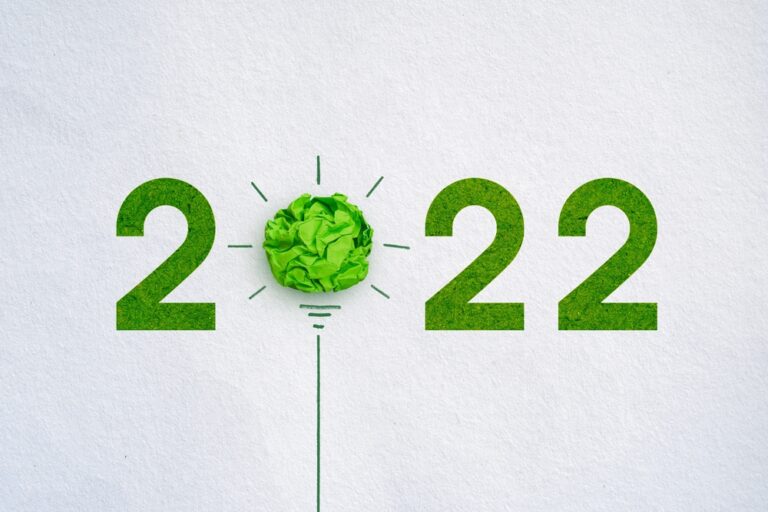 It's almost time to step into 2022 and this is the ideal time to reflect on our habits and write down our New Year's resolutions. However, how often do you think about your actions and their impact over the wider environment?
If you aren't already doing so, living sustainably should be at the top of your resolutions list. Everything you do has an impact on the planet, from the food you eat to the clothes you wear.
When asked about their sustainable lifestyle behavior in 2021, about six in ten consumers in the United Kingdom had tried limiting their use of single-use plastic, making it the most common sustainable habit among UK individuals that year. However, we're here to let you know that there are plenty more ways you can become more sustainable just in time for the New Year.
Having a sustainable lifestyle shouldn't be a complicated or overwhelming task. Try to incorporate these simple habits into your routine that will enhance the quality of your life and tackle issues like climate change and pollution:
1. Save energy
Using less energy can significantly reduce your carbon footprint and help the environment. December comes with an increase in energy consumption, but there are ways you can keep your energy costs to a minimum.
Check out our recent blog to read our top energy-saving tips this festive season.
2. Go paperless
According to research, families in the UK throw away 6.3 million tonnes of paper every year. To avoid wasting paper, you can choose to receive any letters or documents electronically rather than through post.
Many retailers offer e-receipts which can help you save paper and be more organised.
3. Ditch single-use disposables
Plastic is one of the biggest enemies of the environment that has devastating effects over nature around the world.
If you want to live more sustainably, an efficient method to do that would be to ditch single-use disposable items, such as plastic straws, plastic water bottles or coffee cups. Instead, buy a reusable coffee cup or bottle to take with you every time you travel or go to work.
4. Buy local
Apart from showing your support to local businesses, buying locally will help reduce your environmental impact and the time you spend travelling by car or staying in traffic.
5. Recycle correctly
While cardboard is recyclable, grease can damage it and thus it's important to avoid placing any foods or drinks in your bin to not affect the recyclable materials.
6. Join an environmental cause
If you want to go greener in 2022, then one of the best ways to do it is by joining an environmental group or community to contribute to a meaningful cause. You can make donations to local communities or to a conservation organisation whose values align with yours.
You can simply search online for local environmental groups around the area you live and dedicate a few hours to either volunteer or donate a financial sum to fight against pollution and climate change.
For more tips on how to become more energy-efficient and live more sustainably, contact our team today.