Latest News
Top Tips to Spring Clean your Heating System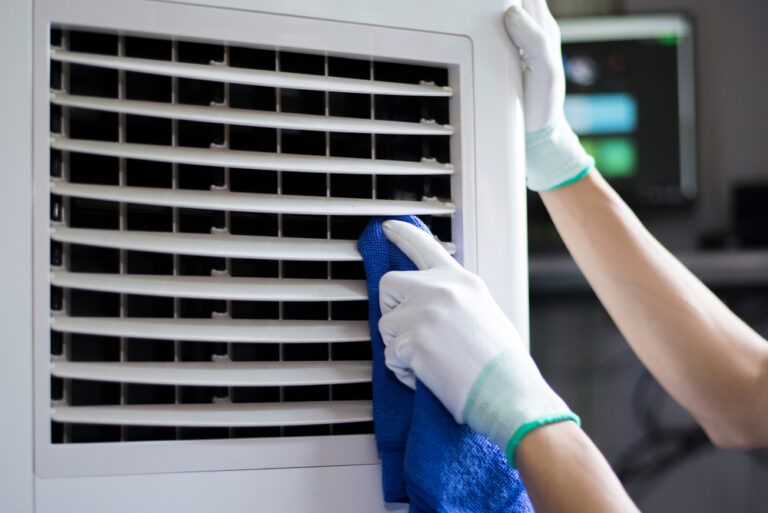 As we welcome back spring and temperatures start to rise, you most likely won't use the heating system as often as before. However, that doesn't mean it has to be neglected until next winter and you should still include it in your spring clean makeover.
A clean central heating system will have a longer lifespan, deliver a higher performance and be more energy-efficient. If your radiator is taking longer than usual to heat up or it is not heating up at all, then these are signs that your heating system needs flushing and a proper cleaning. A corrosion can significantly affect your heating system, therefore, it's important to periodically flush out the system to make sure it is working properly.
In this blog, we've rounded up our top tips to ensure your furnace is ready to be used again next year and you can make the most out of your HVAC system:
1. Clean out your ducts
The vents of your HVAC system are connected to your furnace through the ducts within your walls. The ducts can be contaminated with bacteria, dust, mold or other pollutants, hence why it's important to clean out your ducts to protect your health.
Clean ducts will allow you to breathe fresh air and prevent you from getting any allergy symptoms. Having your ducts cleaned regularly is also ideal if you have pets which shed during the season.
2. Clean the furnace
By the end of the cold season, it's a good idea to deep clean the furnace itself as there is plenty of dust and other materials accumulated over the time. You can use the vacuum with a hose to open the heating system and clean out any dust particles or dirt from your furnace.
Another advantage of cleaning out your furnace is that it will become more energy-efficient and it will help you save money on your heating bills on the long-term.
3. Change your air filter
To improve the air quality of your home and keep the heating system running efficiently, you should regularly change your air filter. Normally, the air filters from your heating unit keep the pollutants from not being released in the air you breathe.
Most air filters should be changed after 30 days or as soon as they become dirty, however, you should consider whether you have pets at home or you have any allergies. In these cases, it is recommended to have the air filters changed earlier than that.
About Us
We work closely with our clients to meet both the creative and commercial demands of each individual project. Whether you are looking for commercial or domestic electrical engineering services, our team will be with you every step of the way, so you can be sure your individual needs are met to the highest possible standard.
Get in touch with our friendly team here and let's get started on your next home project.