Latest News
Will Solar Panels work in the Winter?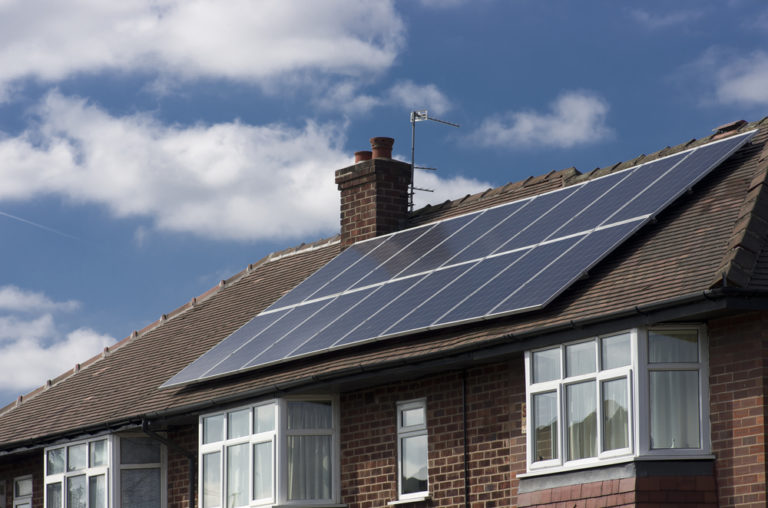 It's probably the most frequently asked question we receive from those considering investing in Solar Power Energy Solutions, "Will solar panels still work in the winter months and on cloudy overcast days?" The short answer is, yes they do!
Solar panels work by converting daylight into energy, so they don't require direct sunlight to work. While production of energy will vary, depending on cloud coverage, solar panels are designed to generate energy in all weather conditions.
Many people think that a hot sunny day will produce more electricity than a colder sunny day, when in fact this is not the case. Solar Power relies on the light of the sun, but what many don't know is that higher temperatures actually reduce the effectiveness of the panels. So cold and bright winter days are actually ideal conditions.
With that said, the lower the sun is, the less energy will reach the panels. Alongside this the fact that winter days and daylight are shorter solar panels will therefore produce that bit less energy in winter months.
Whilst a solar panel might not produce as much energy as it would on a sunny day, they still produce energy in cloudy weather. It might even surprise you to learn that on some occasions, solar panels can even have higher electricity outputs on partially cloudy days than bright, cloudless days. This is known as the "Edge-of-Cloud Effect", where the sunlight is magnified, resulting in a significantly higher electrical output.
To find out more about how Griff Services can fully integrate a solar power system in your home visit our solar panels page. Customers are invited to get in touch for a FREE quote from our friendly and professional team of solar power experts.