Latest News
4 Ways You Can Make Your Christmas More Sustainable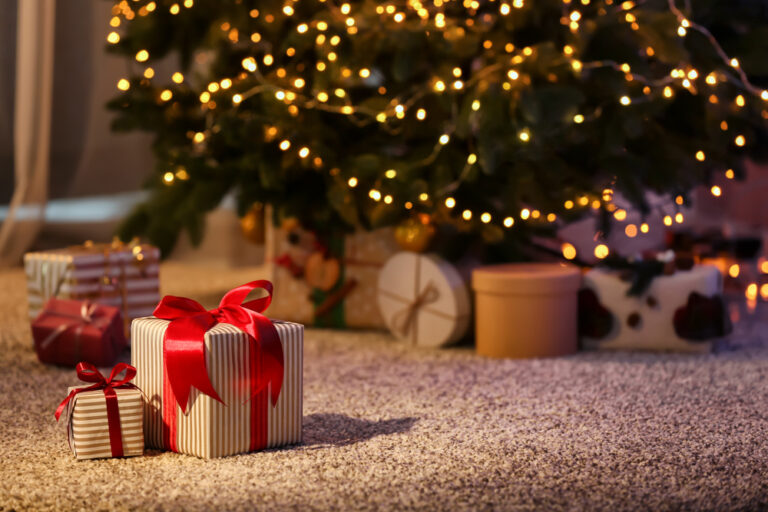 It's the biggest holiday of the year, however did you know that us Brits bin around 108 million rolls of wrapping paper every Christmas?

Not only this but food waste and plastic packaging from gifts and toys also contribute to the increase in waste over this period. By making small changes over the festive period, we believe you can play your part in encouraging those around you to become more conscious of their environmental impact you could be having, from just one day of the year!
Why not rent a Christmas tree?
It's an obvious one, but real Christmas trees are much more sustainable than artificial ones. In fact, one study found that you'd have to use your fake tree for 20 years for it to be a greener alternative. However, with that said, it's estimated that seven million real trees will be dumped in January rather than recycled.
This year there's a much more sustainable option… renting a tree! Love a Christmas tree offer real trees delivered to your door from their family farm from £20. All you have to do is decorate and care for the tree during your festivities. Didn't think it could get any better? They then then come and pick it up and replant in January!
Use recycled paper

When it comes to throwing away the wrapping paper, many think they're doing their bit my sticking it in their recycling bin. What many don't realise though is that many rolls contain non-recyclable elements like foil, glitter or plastic.
Want to know if your paper is recyclable? Do the scrunch test! Scrunch up the paper and If the paper stays scrunched up then it can be recycled but, if it unfolds then it likely contains non-recyclable elements.
Invest in a reusable advent calendar

Invest in a reusable advent calendar and fill it with a variety of gifts such as handmade chocolates, salt dough decorations or candles. You can then use it year after year and change the theme annually.

Switch to LED Christmas lights

If every UK household swapped a string of incandescent lights for its LED equivalent, we could save more than £11 million and 29,000 tonnes of CO2, just over the 12 days of Christmas, as well as using up to 80% less energy.
As well as saving energy inside you can do it outside by switching to solar-powered lights.