Latest News
5 Home Energy Tips to prep for the Winter Season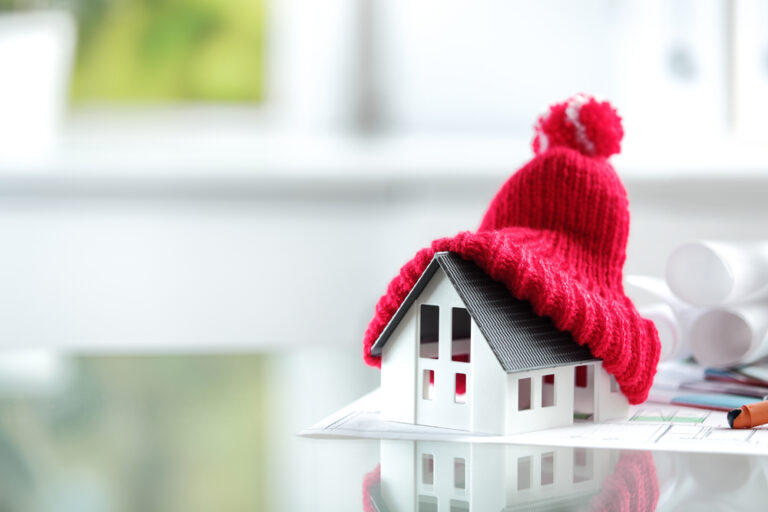 The holiday season is fast approaching and that's when the inevitable happens: a sudden drop in temperatures and a rise in our utility bills costs as we rely more and more on our home heating to keep us warm.
A standard gas and electricity bill is expected to climb to an average of £1,250 a year this winter, hence why this can have a dramatic impact on your energy use and heating bills. However, it's important to know that there are ways you can reduce your carbon footprint and keep your costs to a minimum.
To prevent high energy bills from spoiling your holiday cheer, we've got you covered with our top 5 energy saving tips to prep for the cosy season:
1. Be aware of unexpected leaks
Apart from the doors and windows, cold air can leak into your home through AC units, the basement and even electrical outlets. To prevent that, you can use foam to cover the small cracks and make sure you insulate every window from your house by using window film.
Air sealing your home is simple and a much more effective method that will prove to be useful in reducing your monthly heating costs.
2. Upgrade to a Smart Thermostat
Choosing a smart thermostat will allow you to adjust the temperature in your home through the click of a button. Amongst the main benefits, there are the remote access anywhere you have mobile data or a strong Wi-Fi connection through a single app, a high level of accuracy, easy control through the voice command technology and low utility costs.
According to The Nest Thermostat, you will save 10% – 12% on heating costs and 15% on cooling costs. In addition, a smart thermostat has an advanced algorithm and GPS tracking that can monitor your routine and inform you regarding the exact amount of energy you're using, hence helping you adjust your heating schedule accordingly. Switching off the heating automatically when you're away from home is a clear advantage of smart thermostats that will reduce your heating costs on the long-term.
3. Incorporate LED lighting
Switching your standard bulbs to LED lights can save you both money and energy. According to research, the majority of lighting installations are anticipated to use LED technology by 2035.
Apart from the energy savings, LED lights have a much longer lifespan and use at least 75% less energy than incandescent lighting. You can even use LED light strings for your holiday decorations as they are safe, easy to install and long-lasting while consuming little electricity.
Although more and more people are beginning to appreciate the benefits of LED lighting, there are still a lot of misconceptions and myths going around. We shed some light on the most common myths to give you a clearer picture of how LEDs can benefit you here.
4. Regularly check your boiler
As the engine which keeps your house warm all-year round, your boiler shouldn't be neglected. Therefore, you should make regular appointments to check that your boiler is in pristine condition and it is running smoothly. A regular boiler service will reduce the risks of any unexpected breakdowns and will help ensure that it remains energy efficient.
Moreover, caring for your boiler will help you save more on your energy bills and ultimately, offer you safety and a stronger sense of security.
5. Insulate your floors
Insulating your floors can prevent the cold air from flooring to spread across the room, therefore you should consider using a carpet or a rug to cover the most common areas in your house, such as the bedroom and the kitchen.
Additionally, a cosy carpet will give a splash of colour to your living environment, as well as provide more warmth and softness which will get the stamp of approval even from your furry friends.
If you need any further advice and guidance on how to improve your energy efficiency and make your home environment eco-friendly, get in touch with our team of experts here and let's get started on your next home project.