Latest News
Electric Car Charging at Home | What You Need to Know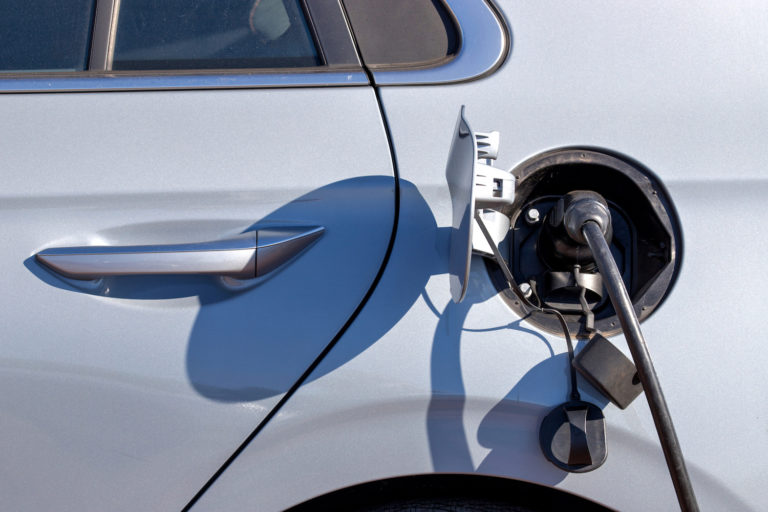 One of the sticking points in the transition to electric cars still for many is where to charge your car. With a full charge taking a certain amount of time and the country being under equipped with public charging stations it appears more hassle than it's worth.
The simple solution is to charge at home. If you're investing in an electric car, investing in a charging station at home makes sense. By installing a home charger, your car can be treated the same was as your phone or other gadgets and simply plugged in and left on charger overnight, with a full battery in the morning.
Where will my electric charging point be installed?
Although it would be ideal for everyone to have the option to have one, of course, they aren't necessarily suitable for everyone. As a starting point you do require a driveway or at least a dedicated parking space close to your house. With this said, here at Griff Services we offer a variety of alternative charging solutions to suit your individual requirements. This includes freestanding pedestal units; wall pods; networked solutions for car parks or block of apartments; as well as commercial and industrial heavy duty and vandal resistant options too.
Is my car compatible?
We work with all major car manufacturers and our electric vehicle charging sockets are compatible with both Type 1 and Type 2 connectors.
Do you offer EV and Hybrid Charging points?
It very much depends on whether you have a plug-in hybrid or hybrid electric vehicle.
Charging times for plug-in hybrids are usually slower; between two and four hours depending on the power rating of the charger and the size of the battery pack. Whereas a hybrid electric vehicle cannot be plugged in to charge the battery. Instead, the battery is charged through regenerative braking and by the internal combustion engine.
When it comes to charging, pure electric vehicles are best. Their batteries can usually take higher rates of charge and many are capable of being rapid charged.
Find out more about the difference in electric and hybrid cars here.
How much does it cost?
Electric vehicle (EV) owners have long been accustomed to the inexpensive costs associated with running their car of choice, but one question we often receive from prospective owners is along the lines of charging costs – Are charging stations free to use? To put it simply, the short answer is this: Not always.
Charging your vehicle at a public station (that isn't free) you can expect to pay 24p/kWh which equates to around £7 for 30 minutes of charging (100 miles of range). In comparison, the average domestic rate of electricity in the UK is 14p/kWh – a whopping 10p saving. This means that you'd be paying around £8.40 for a full charge at home. Can you imagine being able to pay £8.40 for a full tank of petrol? With EV home charging this is the reality!
Charging your electric vehicle at home is a much more straightforward and altogether cheaper process than charging it on a public network such as a petrol station.
Home charging systems give you the luxury of simply plugging in your car and leaving it. It will switch off and even send you a text message when it is ready to use again.
We are an authorised installer under the Electric Vehicle Homecharge Scheme (EVHS) meaning that our customers can receive government grants towards certain approved systems.
Find out everything you need to know about Electric Cars and whether they're right for you here.