Latest News
Everything You Need to Know About Solar Panels for Your Home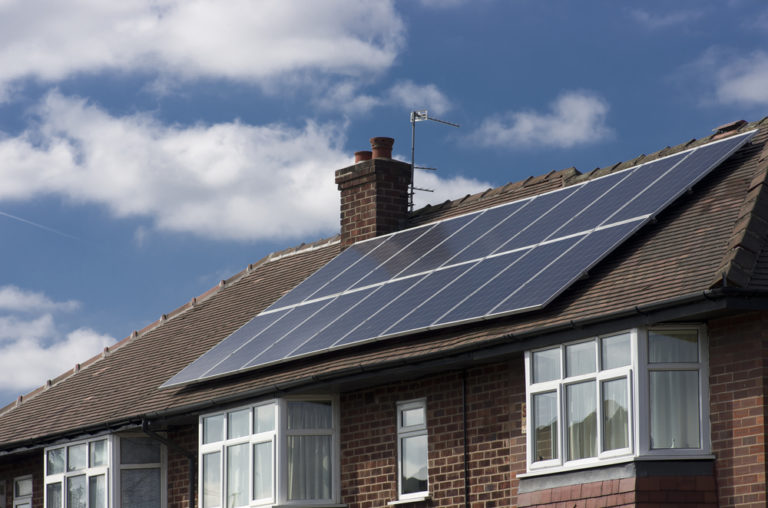 We're one of the leading solar energy companies in the UK, completing hundreds of installations ranging from home solar panel installations all the way to commercial projects.
Our expertise spans across multiple industries, having successfully delivered projects for domestic customers as well as commercial, industrial, retail and schools.
We pride ourselves on offering clear and concise advice on the best solar panel options, so we wanted to answer your most commonly asked questions to help you make a more informed decision on whether they'll be right for your home.
What is involved in installing solar panels?
Solar panel systems are made up of solar panels (modules) on a mounting system, and a solar inverter with a computerised controller. Solar panels produce DC electricity from sunlight. Then the inverter converts the generated electricity into AC, so that it can be used in the household.
If you want battery backup system or an off-the-grid solar system, a battery is required, Find out more here 'Go Off-Grid With Solar Power Battery Storage'
Are solar panels easy to install?
We offer some of the shortest solar panel installation turn-around times in the country and can have your solar panels up and running within just two weeks of your initial enquiry.
Is it worth it to get solar panels?
By generating your own energy, you will need to buy less from your energy supplier. In fact, installing home solar panels can help you become partially or completely independent from the national grid.
Can solar power a whole house?
Many homes with home solar panel systems still rely on the national grid for energy during the night but did you know you can save solar power to use whenever you want with solar power battery storage.
Do solar panels work at night? / When there's no sun?
Solar panels work by converting daylight into energy, so they don't require direct sunlight to work. Solar panels still produce energy even in winter and on overcast days, so you can make use of energy generated in the day all year 'round. This means you're only ever paying energy from your supplier at night when it is much cheaper and you're likely to use a lot less. Want to stop relying on your energy supplier altogether? You can install a solar battery and store energy generated in the day to use whenever you want, saving you even more money in the long-run.
If you're still thinking over why solar panels could be right for you, check out one of our previous blogs 'Why Should You Consider Solar Panels for Your Home?'