Latest News
Solar Panel Installation | What You Need to Know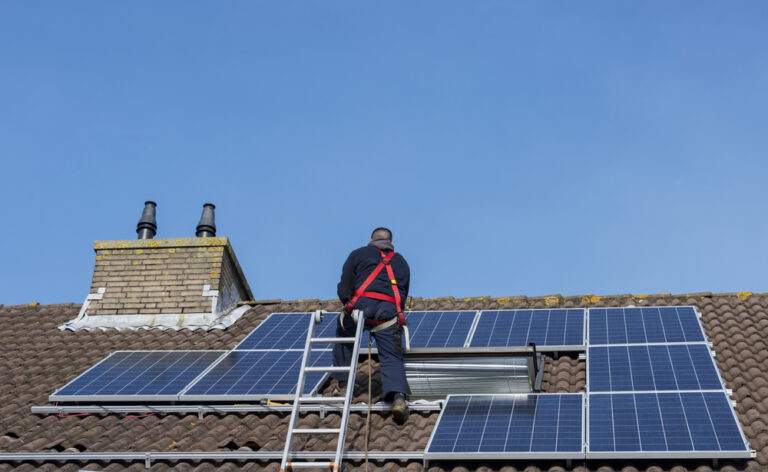 From helping you become grid independent all the way to actually making you money, there are plenty of reasons to consider installing solar panels at home.
In our blogs we've discussed why you should consider Solar Panels for your home and how to choose your Solar Panel supplier but here's some more all frequently asked questions that you should know the answers to before installing them at your property.
Do I need planning permission for solar panels?
As long as your domestic solar panels are below a certain size, you won't need planning permission. Your Solar Panel Installation team will be able to provide details on these sizing's. However this does not apply to listed buildings or those in conservation areas, so in these exceptions you'd need to contact your local council.
If your home is also part-owned, you would need to make enquiries with those who are legally involved within the property to ensure installation is ok with all parties.
How many solar panels do I need for my home?
The size of panels installed on your home will depend on the roof space available and also how much electricity you use. Part of the surveying process before the project starts will include your surveyor understanding how much electricity you use to ensure they install the right sized system for your needs. This will include your initial budget for the installation but also your expectations of budgets for energy bills moving forward.
They may also talk to you about solar power battery storage with you which you can find out more about here.
Are there other solar panel maintenance or ongoing solar panel costs?
Before investing in Solar Power for your home it's understandable to consider budget and also whether there will be any ongoing costs following this. We're glad to say though that Solar Panels are pretty much maintenance free and should last for a minimum 25 years from installation. With this said, during this time there may be some upkeep in the form of a replacement inverter, however research has shown that this does not need replacing until around the four year mark following installation and can cost between £1,000 – £3,000 depending on whether you involve a professional installer.
Don't worry though, once you've had solar panels installed, your installer will provide documentation of any maintenance checks you need to carry out occasionally to check your system is working properly.
At Griff, we offer a fully bespoke solar panel installation service allowing us to work around details such as roof size and direction. Contact us for an assessment and free quote today.