Latest News
Why does a good office design matter?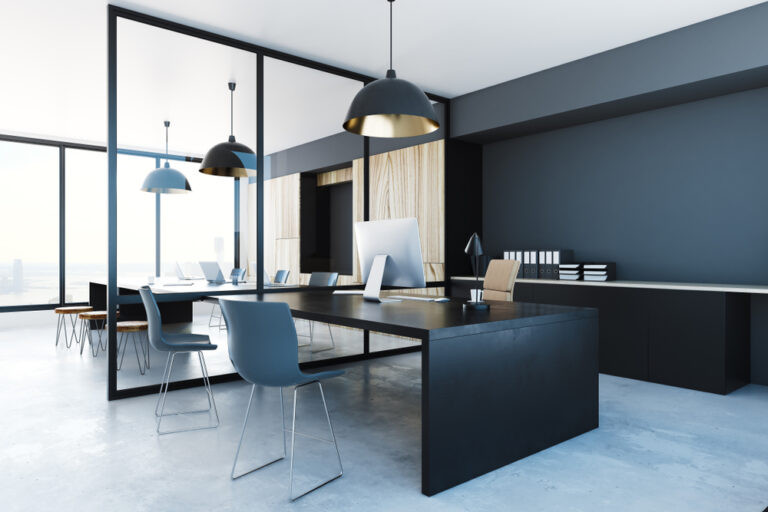 Do you want to revitalise your business, enhance your workplace wellbeing and inject some personality into your office design? Say no more!
With more and more businesses taking a hybrid approach and returning to the office, it's important to have a designated space that is welcoming, eco-friendly and it fosters a strong sense of collaboration for your employees. As a business owner, investing your time and efforts into office space planning is key for creating a healthy environment for yourself and your employees in the workplace. However, a good office design goes beyond aesthetics, and it can, in fact, represent an extension to your brand's identity.
According to the International WELL Building Institute, workplace design that considers air quality, lighting, views onto nature and the general layout of the interior can significantly impact on health, satisfaction, wellbeing and staff productivity. Before we dive into the specifics, ask yourself: are you doing the most out of your office space? Does your office meet today's requirements and is optimised as a fully functional place to work for you and your employees? If the answer is no, then keep reading.
An office refurbishment can bring exciting advantages to your business without the expense of a new office relocation. Here is what you need to consider when refurbishing your office:
1. Air quality
Research carried out by the World Green Building Council recorded an 11% increase in productivity as a result of increased fresh air to the workstation and a reduction in pollutants. Therefore, to improve your concentration levels and ensure air cleanliness in the office, the air conditioning systems should be periodically serviced and fully functioning during the year.
2. Office lighting system
Regardless of whether an office's light source is natural or artificial, there is a strong link between the quality of office lighting and employee productivity. Dim lighting can strain your eyes and make you feel tired while too-bright lighting can cause migraines and ultimately, affect your sight. As a result, it's essential to choose the best lighting system that will make you and your team feel energised and well rested.
If you can't make use of much natural light from the windows, LED lights are an energy-efficient and money-saving method for your office lighting. Wondering what LED system is best for your workplace? Contact us at info@griffservices.co.uk for more details.
3. Interior layout
Your brand is constantly evolving and so are your people. The past 19 months have taught us how to quickly adapt to new ways of working, therefore it's essential for your office to reflect that same flexibility and have a fresh design that provides a well-functioning, visually pleasing and positive environment. Investing in ergonomic equipment and creating an interior layout that makes use of natural light, as well as includes break areas or a lounge space will keep your employees feeling comfortable and will boost their morale and work efficiency.
If you're in need of an office glow-up, we're here for you, from concept and strategy to completion. Our office refurbishment service is carried out with minimal disruption to your business, so you can rest assured your business needs are met to the highest possible standard.
Get in touch with one of our experienced workplace strategists today to make your office greener and your people healthier.