Latest News
Top 3 reasons why you should switch to a Smart Home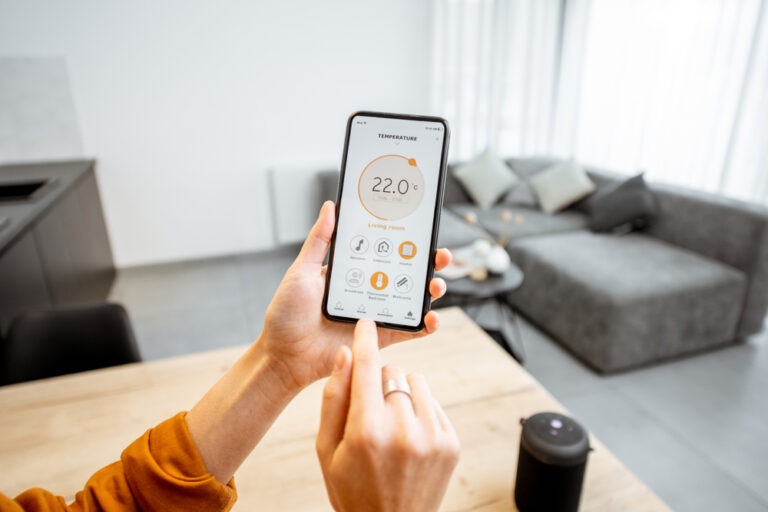 Do you want to make your home smarter and your life easier? We thought so!
Smart home technology is the latest trend in home renovations that allows you to control your home environment with the touch of a button or through voice recognition.
As a leading electrical installer in Manchester, we can provide you with the ability to upgrade to a futuristic living experience through a fully integrated home automation system. However, you might be asking yourself: what exactly is smart home technology?
WHAT IS SMART HOME AUTOMATION?
Smart home technology typically refers to any suite of devices connected to a common network that can be remotely controlled. In other words, smart home automation allows you to seamlessly operate your multimedia, security, lighting, renewable energy and heating via one central system.
Contrary to popular belief, smart home automation is more than a nifty way for homeowners to show off and it has some practical advantages over conventional homes that will help customise your home to suit your family's lifestyle:
IMPROVED HOME MANAGEMENT
Having the convenience of accessing your home systems remotely can save you a lot of time. If you have a busy lifestyle, smart home technology is the friend you need. Through a single app on your smartphone or laptop, you can tap into countless devices throughout your home and check who is at your front door or control your house appliances.
ENHANCED SECURITY AND SAFETY
Smart home systems often have advanced security and surveillance features with motion sensors, CCTV cameras or fingerprint identification instead of door locks to alert any intruders. In a recent survey conducted by Co-op Insurance, the panel pointed out that motion-activated security lights were a key deterrent for home thieves. You can also monitor your home activity in real-time, regardless of whether you're inside the house or in a remote location, giving you peace of mind.
INCREASED ENERGY EFFICIENCY
Smart home technology can help you save energy by keeping track of your electricity consumption. Although we might not put much thought into the amount of energy it takes to cook dinner, a smart home will detect your energy input for every appliance you own, making it an eco-friendly option. Lights shut off automatically when you leave a room and the system uses multiple sensors to adjust the heating just in time for your arrival from work.
LED lights are another great way to save energy and a must-have for any eco-conscious person. Still not convinced they're right for you? Check out our blog and discover how switching to LED lights can help you save money.
Overall, smart home technology has managed to turn our imagination into reality and when used properly, it can help you save time and money, increase your home's energy efficiency and ultimately, become the friend you never knew you needed.
We're here to deliver smart home solutions that match your unique needs and fit your budget. Contact us today to start building your dream smart home.