Latest News
Five Ways to be More Sustainable in 2021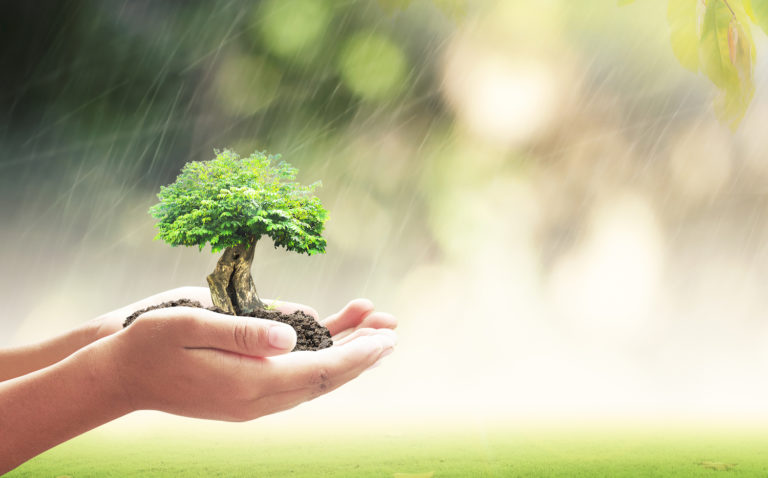 A recent survey of UK homeowners revealed that 43% believe that living a more sustainable life starts in the home. (2,000 homeowners surveyed by Daikin UK)
Following the Prime Ministers 10-Point Plan for a Green Industrial Revolution in November 2020 introducing incentives such as the Green Homes Grant Plan helping homeowners to invest in home improvements, as well as the plug-in grant for low-emission vehicles, now as we head into 2021 and make New Years resolutions is the perfect time to look at how we can become more sustainable at home.
Last year we looked at ways you could help the environment but this year, we're focusing on more changes that you can make in your home.
Swap your light bulbs to LEDs
LED products are steadily replacing traditional lighting arrangements, and for good reason. Not only do traditional "incandescent" lightbulbs have a much shorter lifespan, but they also use excessive amounts of energy and cost a lot more money to buy in the long run.
LED lighting is the perfect choice for the environmentally conscious homeowner who's looking to save money on their energy bill. However, although more and more people are beginning to appreciate the benefits of LED lighting, there are still a lot of misconceptions and myths going around.
Recycling
For many households, recycling is the simplest way they feel they can help to save the environment. However, it's not as straightforward as it may seem and actually research has shown that two thirds of all UK households are not sure which bin to use for specific items and over two thirds of brits are putting things in those bins that can't actually be recycled!
Install Solar Panels
We're one of the leading solar energy companies in the UK, completing hundreds of installations ranging from home solar panel installations all the way to commercial projects.
Our expertise spans across multiple industries, having successfully delivered projects for domestic customers as well as commercial, industrial, retail and schools.
We pride ourselves on offering clear and concise advice on the best solar panel options, so we wanted to answer your most commonly asked questions to help you make a more informed decision on whether they'll be right for your home.
Change to plastic free living
Research has shown that 9 out of 10 people have learnt how to incorporate habits into their lifestyle to reduce their plastic usage, but if you're still looking for easy ways to adopt change, we've got some tips for where you can start out whether it's small changes or a real challenge. You can find them here.
Make the switch to an electric vehicle
The electric car market is growing quickly, with more than 164,100 pure-electric cars on UK roads at the end of September 2020.
Registrations for pure-EVs in the first nine months of 2020 are up 127% compared to 2019.
With this in mind, it seems crazy to think that there's still a very vocal part of society who scorn at the idea of owning an EV. We think this could be due to a number of common myths that continue to be perpetuated when discussing vehicles of this type, so we debunked some of those myths here.